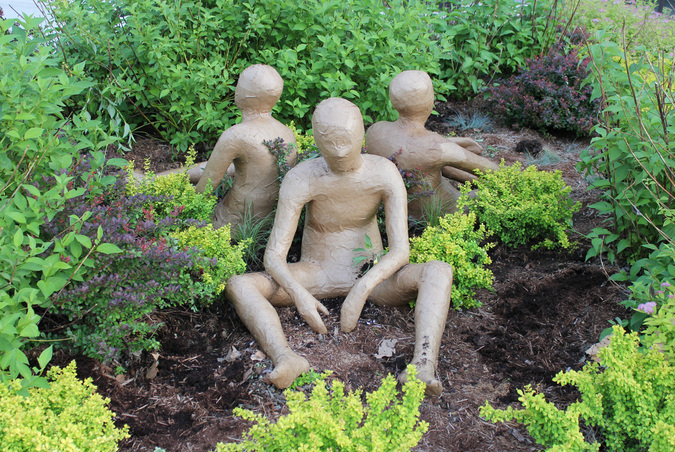 Reunited, Cellulose Tape, Paper, Soil, Compost, Seeds, 4'x9'x9'
Reunited is a series of regenerative sculptures designed to spawn plants as they biodegrade. They were made through a casting process that produced a hollow form of plant cellulose. The forms were filled with soil and seeds of native flowers, then treated with paper. Over time, the pieces will weather and provide interesting transitions between each stage.

The figures were placed in a relaxed seated position and are intended to be readjusted to laying once they begin to break down. The poses were chosen to provide a sense of content as they join the earth. Missouri primrose, purple poppy mallow and columbines will consume the forms as the process takes place. Once the sculptures have dissolved, a silhouette of the figures will remain leaving an imprint of the events that transpired.


Photos of the process will be added as the work progresses.