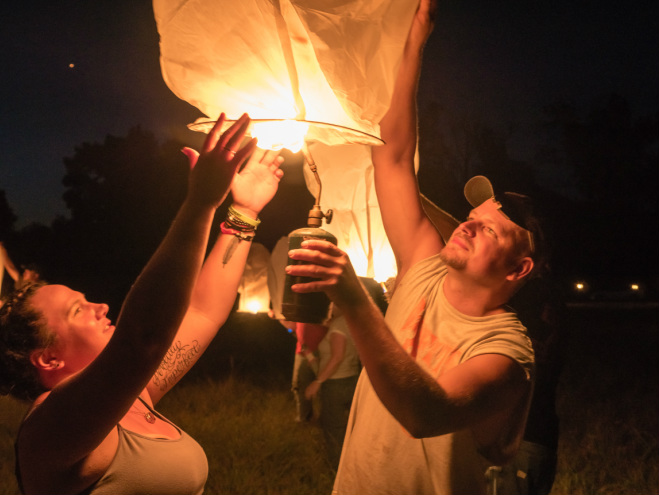 The Release, Memorial Luminary Launch, August 2014
Friends and family gathered to honor the life of a loved one by releasing several floating luminaries into the sky. The event was initially conceptualized as a exercise in surpassing planes and departure through ascending light. However, the communal element immediately evoked collaboration and support in a shared casting of grief.
The images below depict the launch that occurred at the family residence on the anniversary of the beloved's passing. Some who participated traveled significant distances to share in the unfamiliar experience adding a component of sacrificial love to the tribute.